Wellness
The Club at Shorewood features the highest quality fitness stations by TechnoGym™. This state-of-the-art equipment is specifically designed for older adults. All pieces are self-adjusting and easy to use – they even track your progress during your sessions. Our caring staff will develop an individualized program specifically designed to help you achieve your fitness goals.
Residents enjoy:
Increased strength and flexibility
Better circulation
More comfort
Maintained or improved bone density
Improved balance
More energy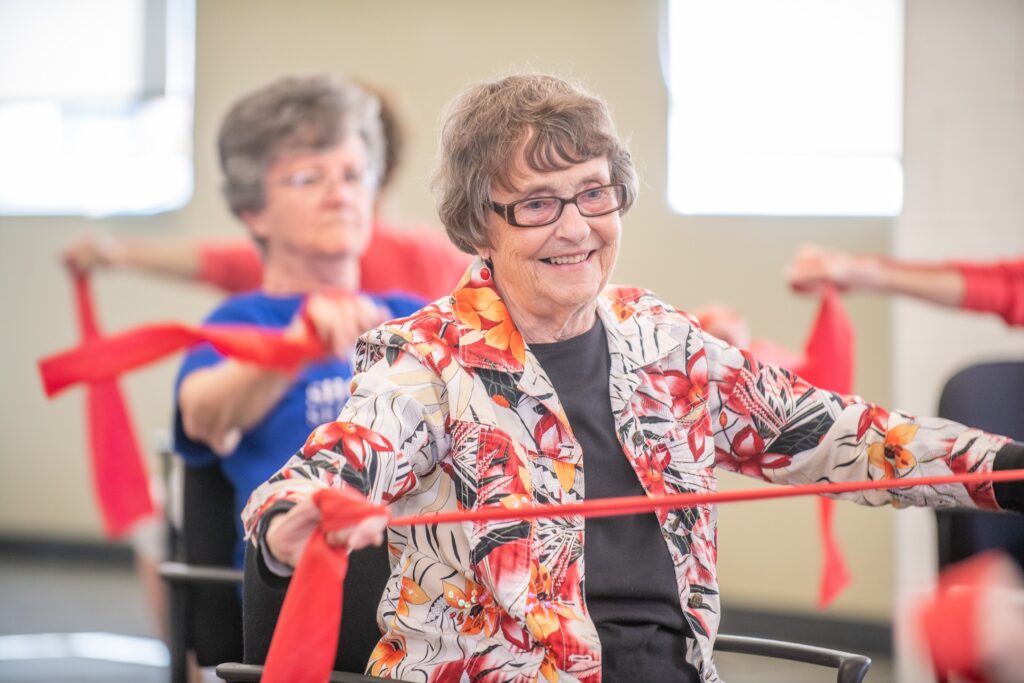 State-of-the-Art Wellness Equipment
Weekly Wellness Classes
Monday
Tuesday
Wednesday
Thursday
Friday
9:00 AM – Posture & Balance
9:00 AM – Water Aerobics
9:00 AM – Posture & Balance

10:00 AM – Move with Purpose

3:20 PM – Water Exercise for Dementia

 9:00 AM – Water Aerobics

9:00 AM – Tai Chi

9:00 AM – Posture & Balance

10:00 AM – Functional Fitness
At Shorewood, you have chosen a wonderful place to call home for the next chapter of your life. Part of living the best quality of life includes staying active and independent. As you age, new functional or health concerns may arise, challenging your ability to perform daily tasks or activities. Aegis Therapies offers physical therapy, occupational therapy, and speech therapy to provide support at every stage of your life.