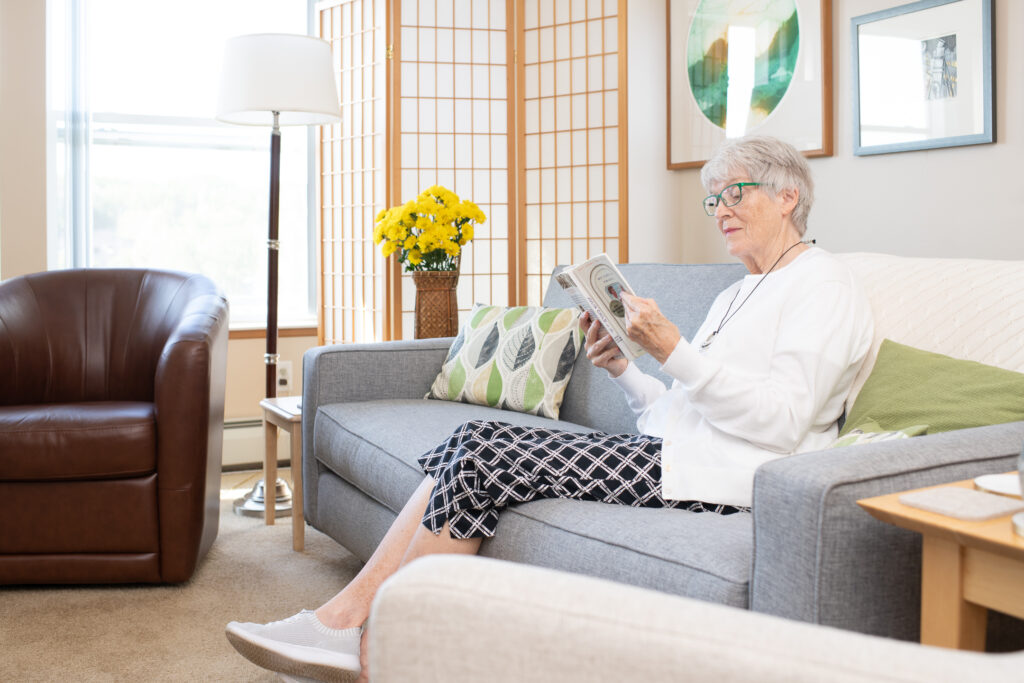 Senior Apartments
Our Senior Apartments at Shorewood offer the most independence for active 55 and up seniors. Residents in our Senior Apartments enjoy belonging to a vibrant community with other active seniors with access to many amenities and apartment floor plan options.
Assisted Living
Our Assisted Living Apartments at Shorewood offer seniors the comfort of living in their own home with options for personalized care and help with tasks of daily living from our expertly-trained staff. We offer a variety of floor plans, custom care packages to meet your personal preferences, and lots of amenities to ensure comfort and life enrichment.
Reflections Dementia Care
Our dementia care apartments at Shorewood offer the highest level of care for 55+ seniors with Alzheimer's disease or other types of dementia. Our Reflections community provides around-the-clock care for safety along with a variety of apartment styles for our residents.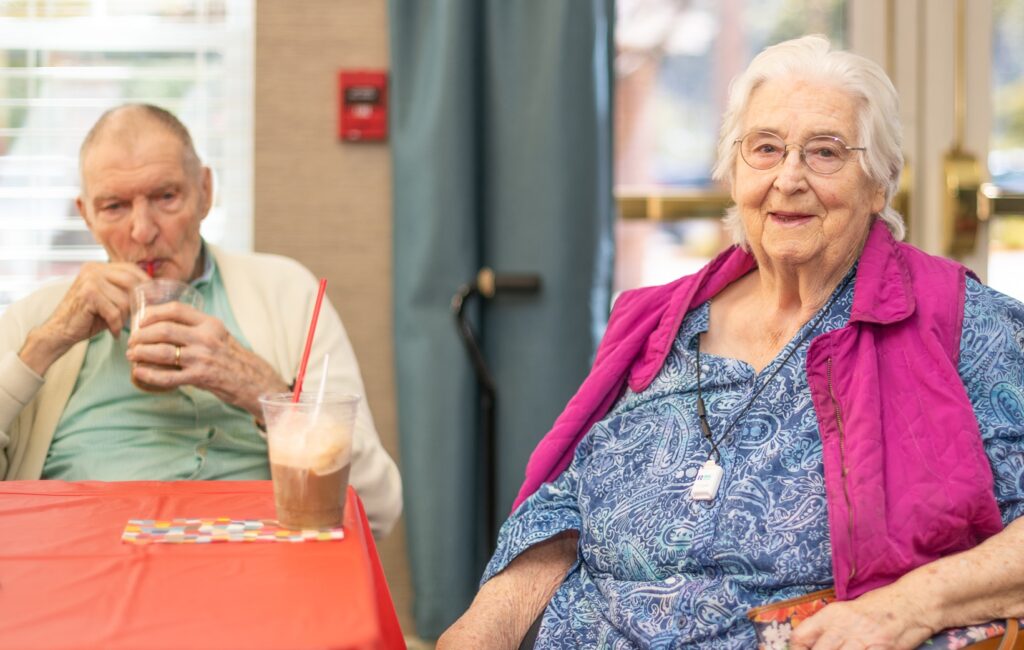 Our respite and short-stay program at Shorewood provides fully-furnished apartments for seniors in Rochester, MN, who need access to 24-hour personal care and clinical assistance on a short-term basis as they recuperate.
An active 55 and up living community for seniors in Rochester with the care options and amenities seniors deserve
Shorewood Senior Campus, comprised of Shorewood Place senior apartments and Shorewood Commons assisted living/dementia care, is located in Rochester, MN. This beautiful campus has carved a niche among the most premier senior housing communities in the area, and offers the best in senior living: Roomy apartment homes with beautiful views, a vibrant community of friends who feel like family, a setting convenient to services and activities, and a charming community and grounds. It's no wonder our residents are so happy here!
"Everyone knows my dad's name and greets him, in my opinion, this makes him feel special. The maintenance gentlemen stops in just to see if he needs anything. I can go to bed, go on vacation, work through my day and know people are being kind to him, he is eating fabulously, he has scheduled and unscheduled events, he is not alone."
"The amenities are unending and I recommend Shorewood to anyone that is ready to make, probably, their last move and to really enjoy the later years."
"Shorewood is a home in which we live any way we choose. We can form new, lasting relationships, participate in card games, social events or workouts; or we can take time out from the bustle of activity in our spacious apartments, spending time as we wish."
"My Mom made the decision to move to Shorewood Independent Living over six years ago. She had friends who lived there, and they liked Shorewood. When the time was appropriate, she moved to Assisted Living and as time progressed, then to Reflections. The Shorewood staff provided supportive assistance with each transition. The security, safety and care my mom receives in Reflections provides me with a peace of mind – I know she is safe and secure. Reflections staff provides a variety of activities: animal therapy, hands-on activities, and outings, to name a few. The staff in Reflections is very caring and empathic with my mom. I receive frequent updates on what is going on for activities within Reflections. I would recommend Reflections to anyone who has a loved one with memory-care needs."
To Shorewood and Comfort Health staff,

You all played such a special roll in the last few weeks of my dad's life. As I witnessed a lot of tender moments you all help create as a loving memory of my dad for me. The customer service you provided was great! Like providing food for my family and myself when we were visiting, attending to housekeeping needs, making sure my father was getting the right medical care and treatment he needed, caring for my mom Carol, as she was dealing with my dad's transition to his end of life, to bathing and tucking him in at night, to being with him when he passed.

You all are so very special!! You go above and beyond your job. You show care, compassion and empathy at a time when our world sometimes shows as differently. You are a great team and during a tough time when covid is so present you all show up and do your job. Thank you again!

Remember you all make a BIG difference!
"Shorewood is a great place to live, to enjoy people, to eat delicious food and to grow our knowledge of so many interesting subjects through weekly documentaries and speakers. We could not have found a better home. All the staff are helpful and courteous. We also love the park in our back yard."
Community News
You'd be surprised to learn that the majority of families don't know all the benefits of cardio for seniors. It wouldn't be news to most of us that cardiovascular exercise – physical activity that raises the heart rate for a sustained period of time – has great health benefits. But [...]
We've Got You Covered at Shorewood Senior Campus! Rain or Shine, our residents enjoy: Chef-prepared dining Cascade Lake and Park in our backyard The Club fully staffed fitness center and warm water pool Calendar full of events and activities Supportive social community Staff and neighbors that are more like family [...]
Want 5 tips to keep healthy as you age? As you grow older, you deserve to feel vibrant. You deserve to have the energy you desire to accomplish all your daily tasks and favorite hobbies. However, if you want to have this energy, you must keep both your mind and [...]
Quick Downloads
Request A Brochure or
Book A Tour